Artist:
kissing_off
Subject:
Prince Zuko (age 16)
Media:
Watercolor pencils, pen and ink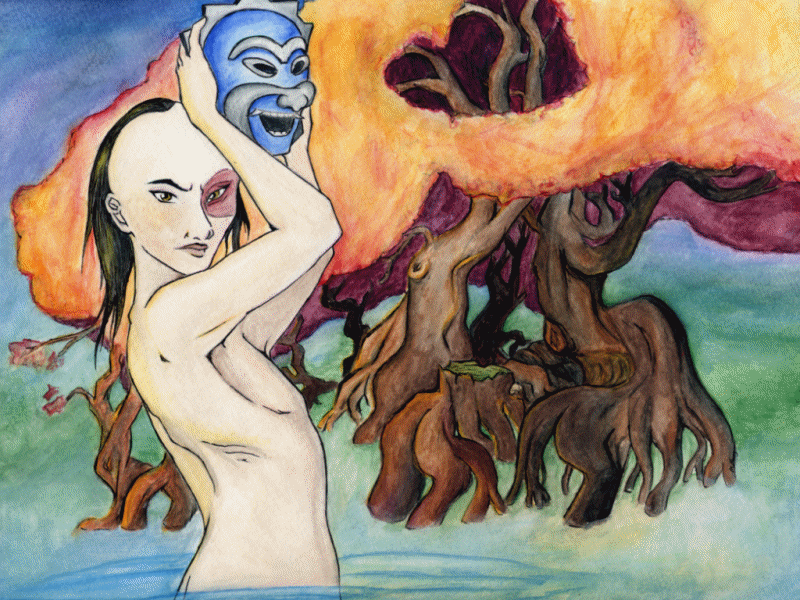 Comments:
Sorry about the pixellation, resizing it was difficult. (Full version has been sent in, and looks much better.)
As my sister and mother put it, Zuko's a bit "femme" in the picture. I was trying to portray him as more of bishonen than the series does, but he looks just girly. *sigh* The meaning of pose and the mask are open for interpretation. I just think it looks cool.
The trees were supposed to give the picture an autumn sense, but I don't think I captured it. They look a bit like Spirit World trees… I like that aspect.
Over all, the painting is fair. It was kind of a ruch job because I wanted to finish before the weekend. Ah, well, I succeeded.
Current Mood:
pleased